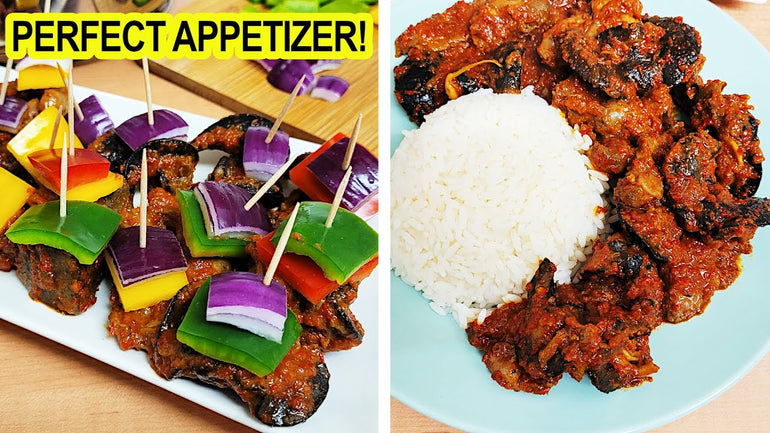 Peppered Snails, Peppered Gizzards, Peppered Liver anyone? This is the perfect appetizer for your Nigerian guests, friends and good in-laws. With emphasis on GOOD. LOL
There's a popular belief that Nigerians eat a lot of spicy pepper. Please don't believe that and do not let the mention of pepper put you off trying this appetizer. You can add the quantity of pepper that your tastebuds can handle. The only job of the pepper is to activate your tastebuds for the main meal that will come later.
Recipes Related to Nigerian Peppered Appetizers:
Nigerian Peppered Appetizers Ingredients
The quantities of ingredients vary depending on the desired look and taste you want to achieve. Watch the video below for what I used.
Sweet Peppers (Fresh Paprika)
Habanero / Scotch Bonnet Peppers
Onions
Thyme
Seasoning cubes
Ginger
Garlic
Salt (to taste)
For garnish:

Green bell pepper
Red bell pepper
Yellow bell pepper
Red onions
You can also serve it as a main meal with boiled white rice, boiled potatoes, boiled pumpkin, cauliflower etc.
All Nigerian Recipes.