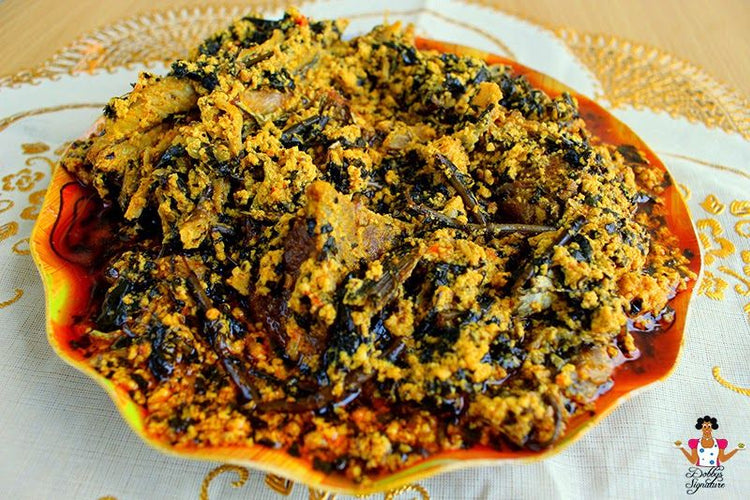 2 tablespoon Ofo(thickner)
Steps
Cook the meat with stockfish with onion,salt and knorr cubes.let it be soft.

Pour in more water and cover the pot and let it boil for at least 15minutes.

Heat up another pot,pour in red oil bleach it for 3minutes,then pour in the blended egusi.

Stir very well for 5minutes,then pour in the content from the other inside and stir very well.

Cover and allow to boil for 15minutes,pour in the blended ofo stir and continue boiling.

Blend the crayfish and pepper pour in and add salt and knorr cubes then cover again to boil.

Rinse the bitterleaf with enough water and salt.(bought it sliced and washed already)

Pour in the bitterleaves and stir very well in 3minutes the soup is ready.