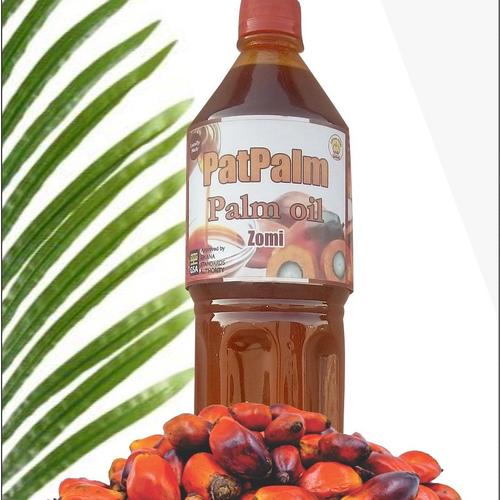 Palm oil is obtained from the the fruit of the oil palm tree. It has been an important oil for several years. It has also become one of the most produced oils in the world today. It is a great source of Vitamin E. The vitamin is critical for keeping your immune system healthy and for helping your cells communicate properly. It is semi solid at room temperature, can withstand high temperature and is extremely versatile. It also contains saturated and unsaturated fats.
Palm oil is likely safe when consumed in amounts found in food and possibly safe, If it is taken as medicine by children and adults for up to 6 months.
Here are the benefits of palm oil
-Industrially, Palm oil is used for manufacturing/producing lubricants, ink, waxes, cosmetics, toothpaste and soaps.
-Palm oil is used for weight loss and also to increase the body's metabolism.
-Palm oil is used to prevent cancer. brain disease, aging and vitamin A deficiency.
-Palm oil is used in treating high cholesterol, high blood pressure and malaria.
-For food, Palm oil is used for frying.
-Palm contain levels of cholesterol just like other vegetable oils.
-Palm oil does not generally contain trans-fatty acid and even if present, will be at a very low level of less than 1% which was developed during refining process.
For pregnant women, Palm oil is possibly safe when taken as a medicine during pregnancy for up to 6 months.
     HEALTH RISKS OF PALM OIL
One should consider the following before using palm oil to cook;
-Increased cholesterol levels.
    Palm oil increase cholesterol levels in healthy individuals.
-High in saturated fats.
    Palm oil is relatively high in saturated fats. Saturated fats are linked to an increased rate of heart disease and chronic health conditions.
---
The following doses have been studied in scientific research:
BY MOUTH:
For preventing vitamin A deficiency: about 3 tablespoons (9 grams) per day of palm oil for adults and children over age 5. About 4 tablespoons (12 grams) per day for pregnant women. For children less than 5 years old, 2 tablespoons (6 grams) per day.
Praise Palm Oil - Regular 1 Liter